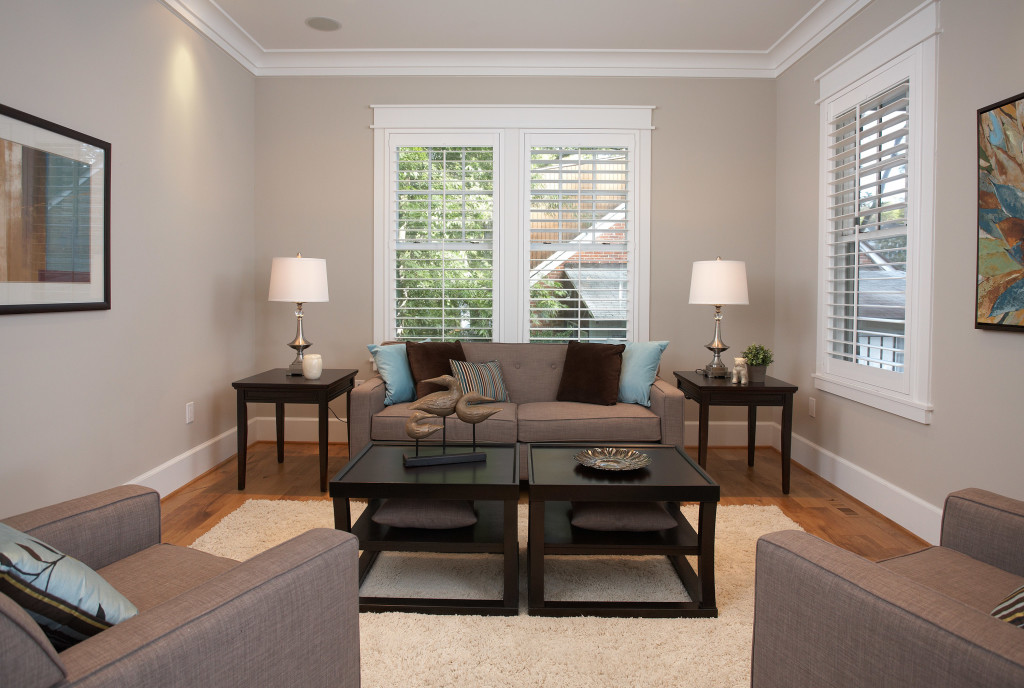 It's all about condition….
The decision to sell your home can involve any number of stresses. So many of today's sellers are motivated by circumstances outside their control: foreclosure, job change, job relocation, health issues, financial changes, divorce, death. Other sellers need to move because their families have grown or they need different school systems or it's just time to downsize to something easier to maintain.
Whether you've lived in your home for one year or for a lifetime, it's not just a roof over your heads but it's really a central core where memories were created and where dreams were either born or fulfilled. It's the nest where we raised our family and watched them fly with wings of their own, allowing the cycle to begin anew with their own families. Is it any wonder that selling a home is often emotionally charged and potentially overwhelming!
No matter your reasons for selling, your goal is to sell your home for the most money, and in the shortest amount of time, with the fewest amount of problems. Unfortunately, many sellers take steps that inadvertently leave them vulnerable to the very problems they are trying to avoid. Let's look at 5 common problems:
Problem #1: Failing to Dress Your Property for Success! Buyers get hit emotionally when they are looking for houses. They see their families living the dream there and then logically try to justify the purchase with the features and benefits. If they can't see themselves in "their new home" because the seller is too present in the home they'll reject it. This is never the only property the buyers will see and especially not in today's glut of inventory! Their eyes will glaze over with choices so sellers need to present their home in perfect condition – a home to appeal to all the senses. Today's buyers have Pottery Barn tastes and whether that is yours as a seller or not it' what the folks buying houses like so we need to go with it!
Your home is now a product for sale therefore you can't live in it as you did before. The way you live in a home and the way you successfully sell your home are two different things.
Let's look at this through the buyer's eye:
Curb appeal: sets the first impressions for a buyer's visit! Approach your home in your car like any buyer would and park across the street. How does it look? Are shrubs away from the home? Is the kid clutter picked up? Is the grass cut and the landscaping tidy? Garbage cans put away? Cluttered looks detract from the architectural bones of the home. A clean landscape says your home is valuable and well maintained and is that first invitation to the buyer, welcoming him in…

Take a look at your actual home. Where does your eye immediately go? Is the paint fading or chipping? Does the siding need to be replaced? Is the color outdated or worn? How does the roof look? As you drive up to or away from your home, what do you see first? We get blind to the condition of our own homes and never really see the issues that jump out at buyers from the very first moment.
Senses: Now walk through the front door like a buyer would and start to let your senses become aware of your surroundings: smell, touch, sight, and hearing. Go through room by room and test all 4 senses to see how the rooms invite you in. If last night's fish is the first thing that assaults you, there will be work to do!
Cleanliness: Hire a service to professionally clean your home. Top to bottom! Cleaning and cosmetic fix-ups, especially in the kitchen, bathrooms, and master bedroom can many times yield you a great return for every $1 you invest. Buyers notice the cleanliness and assume that everything else is in good shape.
Repairs: Fix every problem you can see: the leaky faucets, the hanging cabinets, the torn vinyl flooring, the chipped paint, the kids' handprints on the walls. The buyer will triple those costs in his mind and consider it much more expensive to fix than that adorable cape down the street which was painted in a nice, neutral color.
Declutter: Most importantly, you are moving. Pack now! Get rid of all excess and move it completely out of the house and into a storage facility, your new home or have a garage sale. Part of Pottery Barn's appeal is the clean lines they present. Clutter is the quickest mood killer I know of!
Presentation: Present your home's best features by staging it well. Move furniture to the proper places and accent the room with pillows, rugs and accessories to make it shine. Four mismatched chairs in the living room do little to give buyers that model home look that draws them in like moths to flames… Model homes are clean and uncluttered and hold the seductive promise of being able to live this perfect life that we all crave…

During the day, open all your blinds and curtains and leave lamps on. For all showings, make sure the home is well lit and cozy. Turn off all appliances, television, radio, and anything that will distract attention from your home.
When buyers can see themselves in the home, they feel it emotionally and that moves them to action. In order to engage their emotions we have to ensure the home is at its tiptop best!