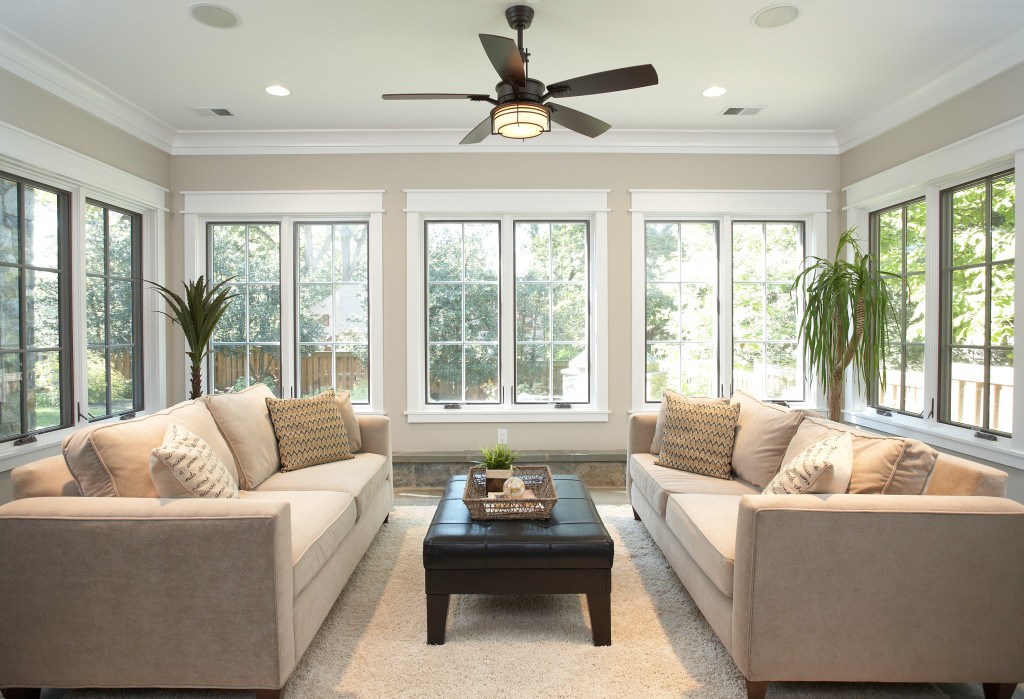 Negotiating…
It's about negotiation every step of the way and it starts at the unlikeliest of places – the first phone call to the seller to set up the appointment to see the property…
I wrote this with a buyer bent but I think you can understand how it fits in with the seller side as well…
Showing Property
Each time an agent sets up an appointment there is the opportunity to connect with the seller of that property and develop a connection that might have lasting consequences. Simple courtesy such as:
giving a more narrow window of showing times
being flexible with your schedule
understanding sleeping babies
and honoring your showing commitment
can go a long way towards a happy transaction down the road! While showing the property if the seller is there it pays off to be pleasant and respectful of the property. It's hard for someone to like you when you've just ripped the decor to shreds and wrinkled your nose at the pet odors!
Right then and there, imagine you might write an offer on this property and that seller isn't feelin' the love!
If there is interest, it's wise to immediately engage the listing agent to ensure there are no other offers on the home and to find out more specifics on terms that might help get your future offer through. One of the things I always like to do is ask for a courtesy call if any other offers do come through, even if this is a property that is just "on the list."
Writing the Contract
The first thing to understand is this is a risk sharing document! There are two sides to the transaction and both are just as nervous for different reasons. The Golden Rule plays a big part in how far we go in negotiations.
The kinder we are are throughout the entire process the better positioned we will be when there are problems…
In our area, we first make a choice of contract to use. Generally in the Bethesda neighorhoods and always in DC we use the Regional Contract. But many agents in the upper part of the county use the MAR. Both have strengths but we all tend to get used to one or the other. For a property that we think is going to have property condition issues such as windows, it might be helpful to use the MAR because windows are included. Regardless of what the home might dictate, though, it's what the listing agent likes that we really want to know because keeping him/her in a comfort zone can go a long way towards winning in a multiple offer situation or just getting through an um, less than stellar contract! And at this point we want to know if the coast is still clear to write a contract:
Any other offers in?
Any other items to know that we haven't already sniffed out about the seller's needs.
Closing date need to be specific?
Do they need to find a house first?
Can you offer a rentback?
Step 1- Make Sure the Lender Info is Strong
Most buyers today who are buying real estate in Bethesda know the value of a strong pre-approval letter but there are ways to strengthen that even further:
Does the agent have a favorite lender? Imagine how much better they feel about your offer when their favorite lender gives you the green light! Right away you've taken an enormous amount of fear out of the transaction.
Have the letter be specific to the property.
Put your credit scores right in the letter. Yup, right there for all to see because of course they are good!
State which loan program you are using.
State the ease of getting the loan through and limit what it is subject to.
If showing proof of cash, have TODAY'S bank statements or money management statements so the seller is assured that the cash is there.
If there is a gift letter, show the money is in place.
In multiples this is imperative but with our current spate of low offers it's vital to show the seller you are serious and understand that after your contingencies have expired all that money is at risk.
Step 2 – Where to Settle
We all have our favorites settlement companies in Bethesda, not because they are cheaper but because they've proven over time that they will get the job done with no problems. The last thing we want is for the settlement company to create problems for our real estate sales! But again, if the contract is not so perfect using a settlement company the listing agent trusts above all will ease the fear and make the rest of the offer more workable.
Step 3 – Big Earnest Money Deposit
Ain't nothing better than a lot of money in front of the seller! It was customary in the seller's market to put down 5% but today that is less so with more 100% financing (still occurs!). This money is extremely important to the ease the seller will feel taking his house off the market for 45-60 days. Sharing the risk with a large deposit can make even a lower price go down better. $1000 down is nothing for most people to lose and a seller is unlikely to to take a contract with such a low deposit. Big.Ole.Checks. And let's have those checks actually be good.
If all goes well, it will be deposited the next day and deposited by the escrow agent very quickly. A bounced check right up front so doesn't put anyone's mind at ease! If money needs to be moved around in accounts to make it liquid, do it now before contract writing occurs.
Step 4 – Price and Comps
I'll have the comps for the Bethesda neighborhood ready so that you can always see how the home is positioned relative to current active property and very recent sales. Some real estate sales in Bethesda neighborhoods are still holding very strong and we'll find that an offer very close to asking price is going to be a winning offer and in others where there is more inventory that less than stellar offer might go through! One very important statistic that I show to all buyers (and sellers when they price) is the average list/sale ratio that a given neighborhood is supporting. If they are getting 100% of their sales price, it might not be prudent to write a contract for 10% less but if they are consistently getting 96% of their sales price, then you are safe to assume that contract price will be expected. While the national press would have us believe that every other home is in foreclosure and therefore easy pickins' the reality is that Bethesda real estate is still very strong with relatively low affordable inventory, especially in 20816. If the condition of the home is good then your offer needs to be strong. If condition is not so good there will be more room for negotiation. And if they made the dreaded error of seriously overpricing their home and now face the even more dreaded days on market, well then I'm sure you'll smell the blood in the water!
Step 5 – Sometimes it's not Price
Offer $500,000 for a $499,900 sales price – goes a long way for the seller to be able to say they got over asking
Let the seller keep their junk no longer needed prized possessions in the house! If they are dreading cleaning tell them you'll get a dumpster and do it for them after settlement. It's not that costly!
Offer a rent back if they need it – in multiples that's going to say "free rent back"
Offer a longer settlement date if need be and understand how that will affect your rate lock
If multiples, have the escalation amount be a high increment
Step 6 – How to Win!
It's hard to get past an offer that is written on paper and in front of that seller. Even the loudest critic of price reductions and low offers is silenced when there is the tangible evidence of cold, hard cash coming! So here are some of the ways to make that process work to our advantage:
Make sure the contract is ratifiable. All initials in place, all addenda in place, all contingencies properly identified, lender letter strong and up front, big ole check copied for all to see.
Face to face presentation. So many reasons to do this when possible (and it's not always) because the seller and the listing agent get to connect with the buyer agent who has very strong presentation and interpersonal skills. A well presented crappy contract can still get through when there is full confidence that the agent can get this to settlement!
Time the response back from the seller. Within reason. We want to get the offer signed so that there is no possibility of another offer coming through in that time frame.
Be available and ready to sign any counter. That might mean being at Starbucks, being right beside the fax machine, or being in another part of the office. We want to get to done!
Now believe it or not, once this is ratified the hard part begins… The easiest part was finding the home. It took a while to get through writing this contract and understanding all your options. Now we have to hold this together through the mine field that litters the way to settlement. If you are buying a home in an area neighborhood, perhaps you might need my help.